A quick spritz of this spray on the skin can help you refresh and bring moisturizing relief after a hot summer day. Formulated with soothing aloe vera, witch hazel and essential oils! 
benefits
refreshing
hydrating
cooling
soothing
regenerating
COOL TIP: Keep this product in the fridge for added coolness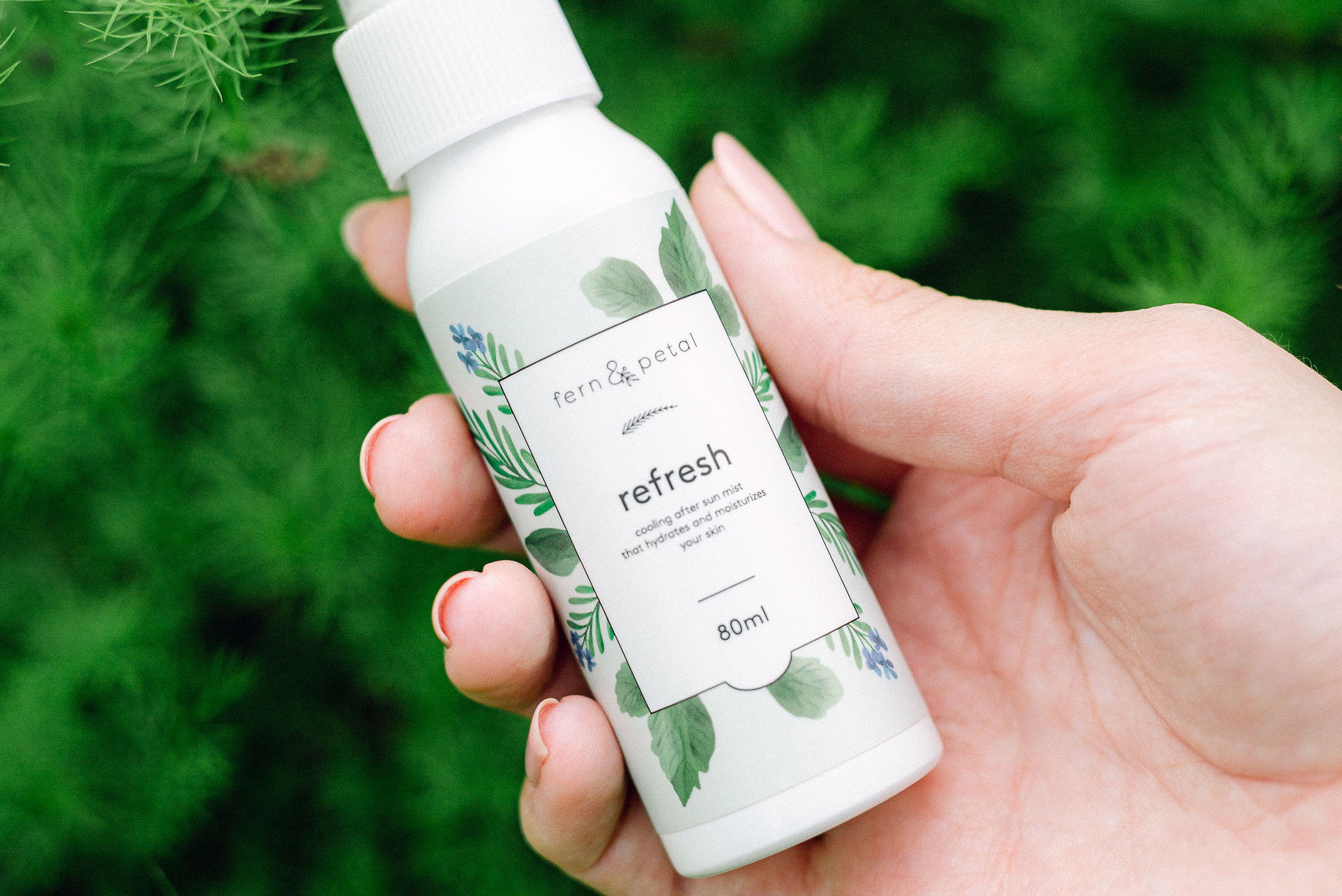 Key Ingredients
A herbal/floral middle note oil that calms nerves, reduces anxiety & headaches and works as a natural sleep-aid.
A fresh herbal middle/top note oil that cools, refreshes and helps reduce muscle aches & pains.
Aloe Vera
Soothing and refreshing; promotes moisture balance in the skin.
Peppermint Floral Water
Peppermint Floral Water is a cooling skin toner that helps improve skin regeneration and restore natural radiance.
Radish Root Extract
Radish Root Extract is a natural preservative used to prolong the life of the ingredients.
Witch Hazel Water
Contains natural astringent properties to tone the skin, tightens the pores and removes excess dirt and oil